What We Offer Deep technological experience combined with business knowledge. We understand the larger context of your goals and provide custom software solutions, apps and IT team augmentation that enables scale and growth.
Custom Software development
Have a need or a problem? We can develop a solution. Our in-depth knowledge of both business and technology gives us a unique perspective to build software that works. We employ an agile process with a focus on testing that creates efficiency and guarantees a quality end product. Strong corporate policies, standards and infrastructure protect clients' Intellectual Property from being used by anybody else, including other product teams within Apeiro Technologies.
QA and Performance Testing
Testing is a critical part of development since it can effect revenue, credibility and customer satisfaction. Our deep experience in Quality Assurance (QA) and Software Development Lifecycle (SDLC) have created methodologies that are well structured and easily adaptable. By introducing testing early in the Software Development Lifecycle, defects can be identified and resolved quickly, before they impact product performance or cause significant delay in timelines.
Agile Consulting
We can help you to organize any project to be manageable and successful, on time and on budget. We've perfected Agile management techniques and understand the need to adapt the process to each project's needs, includes analysis of ROI and key performance metrics. Our dedicated Project Management Office (PMO) is staffed with PMI certified (PMP®) Project Managers and Certified Scrum Masters that focus on implementing Scrum that fits company culture and delivers every time.
Enterprise and Mobile Apps
Reduce your time-to-market and improve the overall scalability and maintainability with custom-built solutions. We have advanced competencies in some of the leading enterprise platforms and over 150 mobile development professionals who are up to date with the latest technologies and platforms, including iOS and Android. Our in-depth expertise in these areas allow us to effectively extend platforms without compromising business requirements, systems interoperability or pushing platforms off the upgrade path.
Product Development
We are a full-cycle software product development (SPD) service provider that supports you at any stage of your product evolution – from concept development to product support and maintenance. By looking at projects in the larger context of your business, our project managers understand what's most important and can deliver a quality, tested product anywhere in the world. We aim to build long-term partnerships based on leadership, product quality, global delivery and IP protection.
Cloud and DevOps
Thinking of migrating to the cloud or streamlining infrastructure? Our experienced teams can manage integrated development environments, lifecycle management and security testing components. We can help automate software delivery and direct infrastructure changes to create a culture where building, testing and releasing products can happen rapidly, frequently and reliably. A focus on continued learning and collaboration puts us on the leading edge of integrated technologies.
Professional IT Staffing
Our resources are experts in .Net, Java, Testing, Performance Engineering, SAP, Oracle, SQL Server, Mobile, Enterprise and Cloud Architecture, DevOps, Project Management, Scrum Masters, Business & Systems Analysts and other technologies.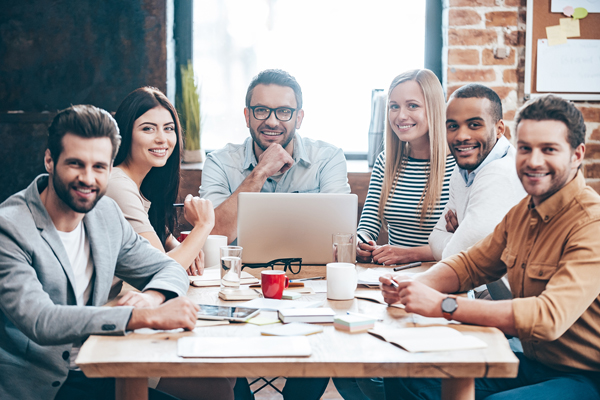 With nearly a decade of experience in meeting IT needs of various organizations, we have mastered innovative delivery approaches. All of our engagement models are supported by our global delivery model, as well as test tools and processes ensuring that we deliver the same quality product, anywhere in the world.
High productivity, more pricing flexibility and faster delivery with our global workforce.
Our over-seas teams of direct employees are top in their fields and deep in expertise. We draw from wide networks that allow us to hire the best person for the job, every time, no matter the size or complexity of the project.
Streamline and scale delivery effectively through a mix of globally located resources.
There is no one right way to work on a project. We can create the mix of expertise and value that works for your project. Our aim is always to deliver the best, most cost effective solution and highest quality result.